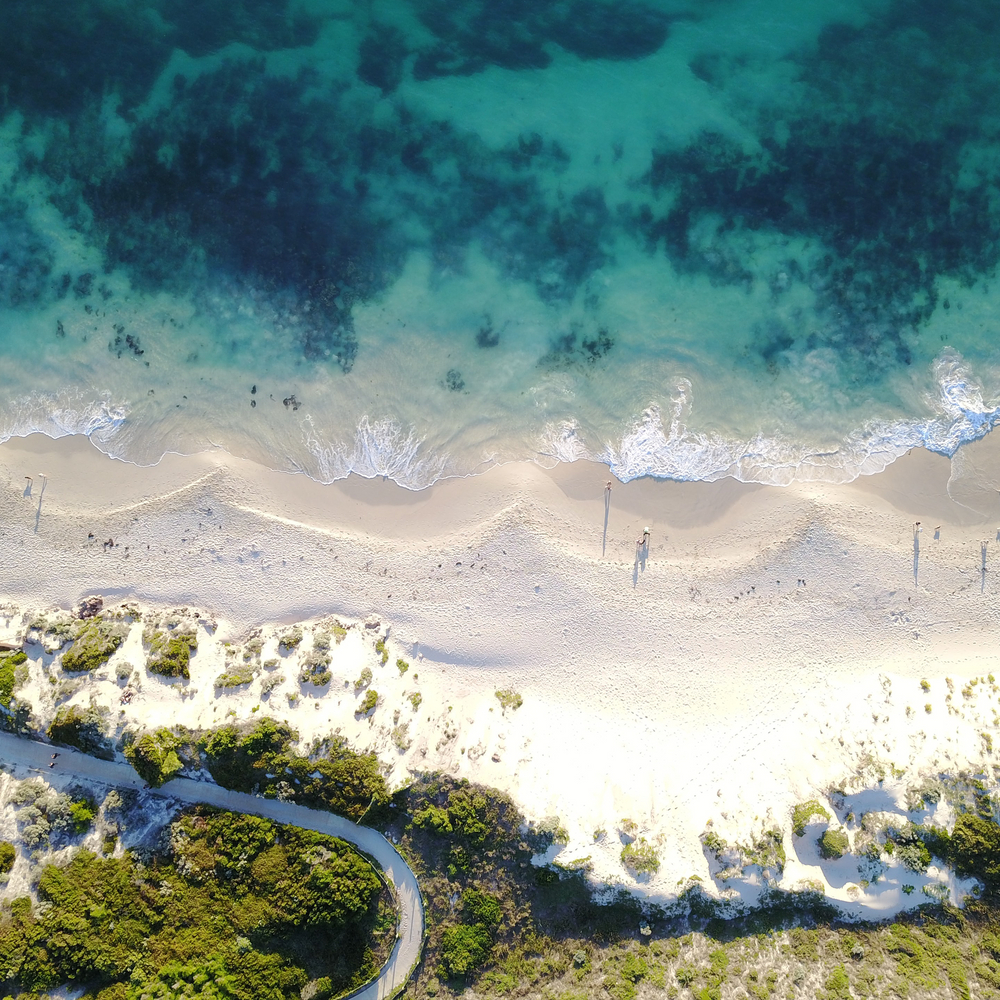 How to spot greenwashing in the wild.
In this conversation, we break down the 7 Sins Of Greenwashing - how it looks and where you'll find it.

HIDDEN TRADE-OFFS
Sometimes brands label a product as environmentally friendly based on a small set of attributes (i.e.: 'Packaged using compostable mailers' or 'Using recycled paper swing-tags"). This can be deceptive if other environmentally damaging features aren't addressed. For example, if the product is made entirely out of synthetic fibres, or there's an excessive use of water or gas emissions in the manufacturing process, that will drastically outweigh the product's eco-friendliness on the whole.
VAGUE IS THE WORD
When brands make a claim so broad, or poorly-defined, that it's hard to understand its real meaning. 'All-natural' is a long-time favourite - describing a product as 'all-natural' doesn't necessarily mean it's green, safe or sustainable. Arsenic is naturally occurring, for example ... but it's also poisonous. 'Non-toxic' is another pointless label that lacks legal definition or certification.

WHERE'S THE PROOF?
Companies might make grand environmental claims but won't provide accessible supporting information, or reliable third-party certifications. You would have seen this before - maybe as a huge percentage of recycled material in a product ('Made with 80% Post-Consumer Plastic!'), for example, without any evidence to back it up.

PLAIN IRRELEVANT

Have you noticed when brands state something that is technically true, but not a distinguishing factor when looking for eco-friendly products? This is what we call irrelevant marketing. For example, highlighting that they don't use a specific illegal chemical isn't all that helpful when searching for sustainable credentials.

THE LESSER OF TWO EVILS

A claim might be technically true, but it purposefully distracts the consumer from the more problematic environmental impacts of the product as a whole. A perfect example? 'Organic' cigarettes. Yes, the cigarette might be organic, but it doesn't change the fact that cigarettes are still harmful to you and the planet.

WORSHIPPING FALSE IDOLS

To put it simply: the use of fake labels. This includes brands that, through words or visuals, convey the impression that their environmental claims are backed by a certified third-party, when no such endorsement actually exists.

INSERT SOME WHOLESOME YET IRRELEVANT IMAGE HERE

This one is a personal favourite of fossil fuel companies, who regularly feature an awe-inspiring nature image as an appetiser to their environmental destruction. Keep your eyes especially peeled for cute animals or people planting trees!