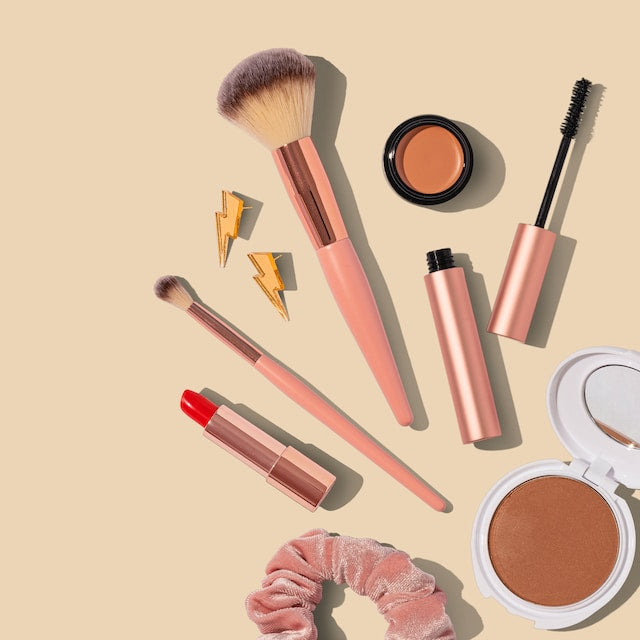 Entering the beauty aisle is not a simple walk in the park, there are thousands of products trying to sell themselves as the most "sensitive" or most "sustainable". But today we are going to put these claims to the test and reveal the truth about makeup wipes. Let's break down what each wipe is truly made of, assess their performance, and compare their environmental impact to see who comes out on top - the Normal Makeup Wipe or the ZERO Makeup Wipe.
First of all, let's break down what each wipe is made from;
Normal Makeup Wipe

ZERO Makeup Wipe

Made from plastic fibres, cleverly disguised as polyester, this wipe contributes to the plastic pollution crisis.

Wrapped in plastic packaging that's unrecyclable and destined for landfill.

Crafted from uncertified fibres derived from petroleum and fossil fuels, further fueling our dependence on non-renewable resources.

Infused with a concoction of nasty chemicals, fragrances, and parabens that can irritate your skin and leave your face feeling dry and uncomfortable after use.

Made from 100% sustainably sourced wood pulp viscose, our wipes are the epitome of eco-friendliness, making them a guilt-free choice.

Sent to you dry, these wipes allow you to add your cleanser or toner of choice, offering a personalized and gentle cleansing experience.

Packaged in recycled paper that can be easily recycled at the end of use, minimizing their impact on the environment.

All of our wipes are certified TUVCertified TUV Austria Soil Biodegradable, Certified FSC and PEFC sustainably sourced, and Certified OEKO-TEX Standard 100 safe for babies, ensuring they meet the highest standards of environmental responsibility and safety.
When it comes time to get down to the nitty-gritty, which wipe is best to remove even the toughest mascara?
Normal Makeup Wipe

ZERO Makeup Wipe

The average wet wipe comes in at a thickness of 30gsm, leaving it prone to ripping or tearing during use, leading to frustration and waste.

Designed for single use, these wipes will be stained by makeup and grime indefinitely, rendering them unusable after just one application.

Rather than effectively removing makeup and dirt, they tend to push it around the face, failing to thoroughly cleanse.

Their open weave creates holes in the wipe, leaving behind bits of makeup that can be frustratingly stubborn to remove, especially from eyes and lips.





Our wipes are double the thickness of normal wet wipes, with materials measuring 60gsm, making them super thick and strong for multiple uses.

Designed to stretch, fold, scrunch, and bounce back to their original weave, these wipes are built to last for multiple applications without losing quality.

The unique pearl texture of our wipes is super effective in removing everything from lipstick to mascara, delivering a refreshing and efficient cleanse.
Now; finally let's compare the environmental footprint of each wipe, which wipe leaves less of a trace?
Normal Makeup Wipe

ZERO Makeup Wipe

These wipes have a significant environmental impact, contributing to plastic pollution as they are often not biodegradable and can take hundreds of years to decompose.

Plastic packaging of normal makeup wipes adds to the mounting problem of plastic waste that finds its way into landfills, oceans, and natural habitats.

The production of petroleum-based fibres and the chemicals used in these wipes further deplete finite resources and pollute the environment.

Our wipes are certified TUV Austria Soil Biodegradable, meaning they naturally break down in the soil within a few weeks, leaving no harmful residues behind.

With packaging made from recycled paper, our packaging can be recycled for additional use, closing the loop in a circular materials loop.

Our commitment to sustainably sourced materials reduces our communities' reliance on fossil fuels and helps protect the precious natural resources we have left.

And finally, our biobased wipe has a 38% lower environmental footprint than the normal make-up wipe (
The winner of the battle is evident: the ZERO Makeup Wipe emerges as the clear champion, with the product boasting plastic-free, reusable, and biodegradable features. Choosing our ZERO Makeup Wipe means you're opting for superior performance, a reduced environmental impact, and a commitment to a greener future for generations to come. Shop our ZERO Makeup Wipe now!