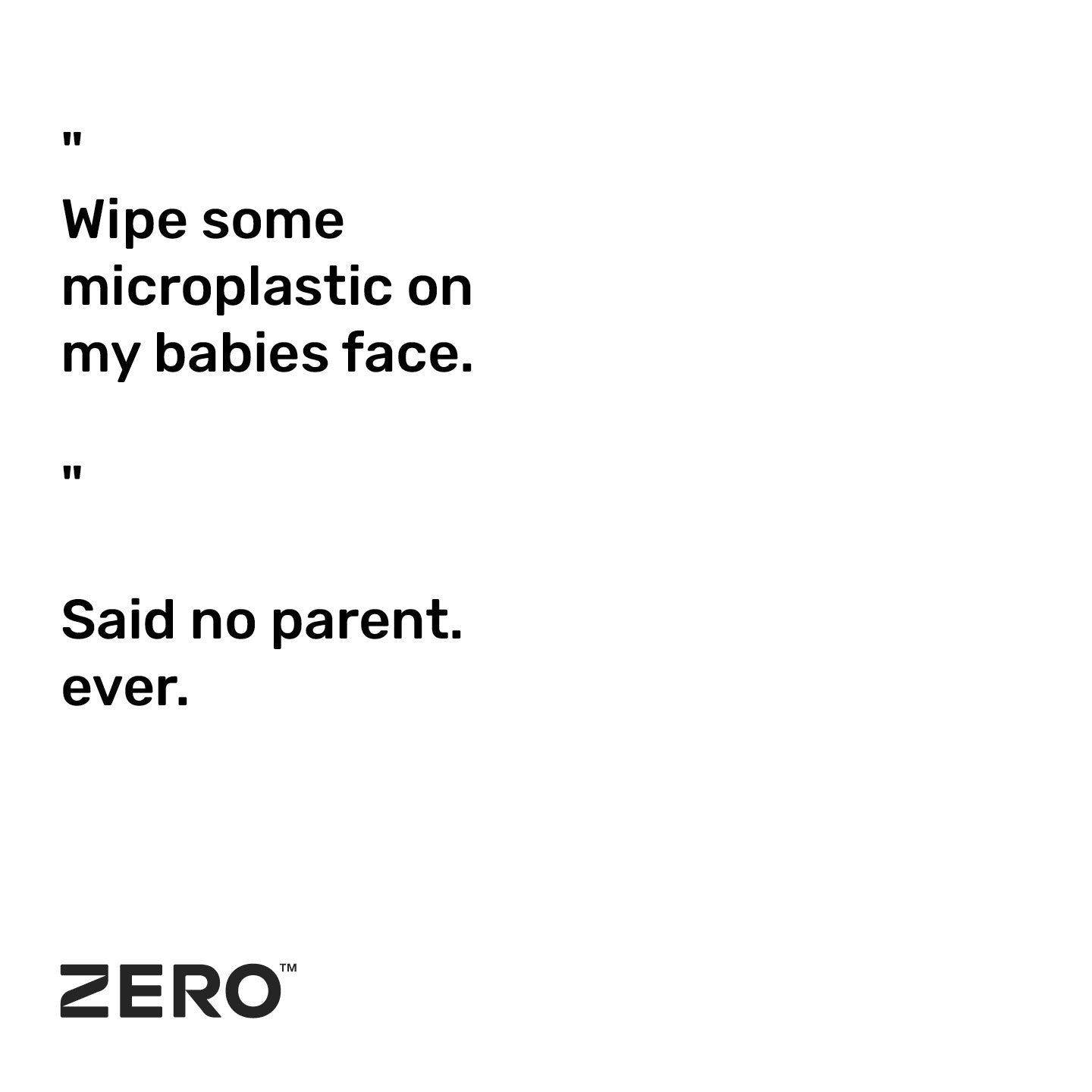 No parent wants their baby exposed to microplastics.
Nature didn't intend for your child to be the guinea pig for a science experiment gone wrong. Microplastics are found in most wipes, and they can cause health problems if ingested.
ZERO - Better for you and the planet
ZERO dry wipes
ZERO Wipes are super thick, absorbent and soft on the most sensitive skin. They are non-toxic and hypoallergenic with no hidden chemicals or preservatives.
And the kicker? They're 100% Zero plastic, including the packaging.
What are they used for?
Use these babies to replace a plastic wrapped wet wipe, or a polyester cloth. Our goal is zero plastic. What's not to love? You're saving the planet, and your day! 
Buy Now
No Parent Wants Their Baby Exposed to Microplastics