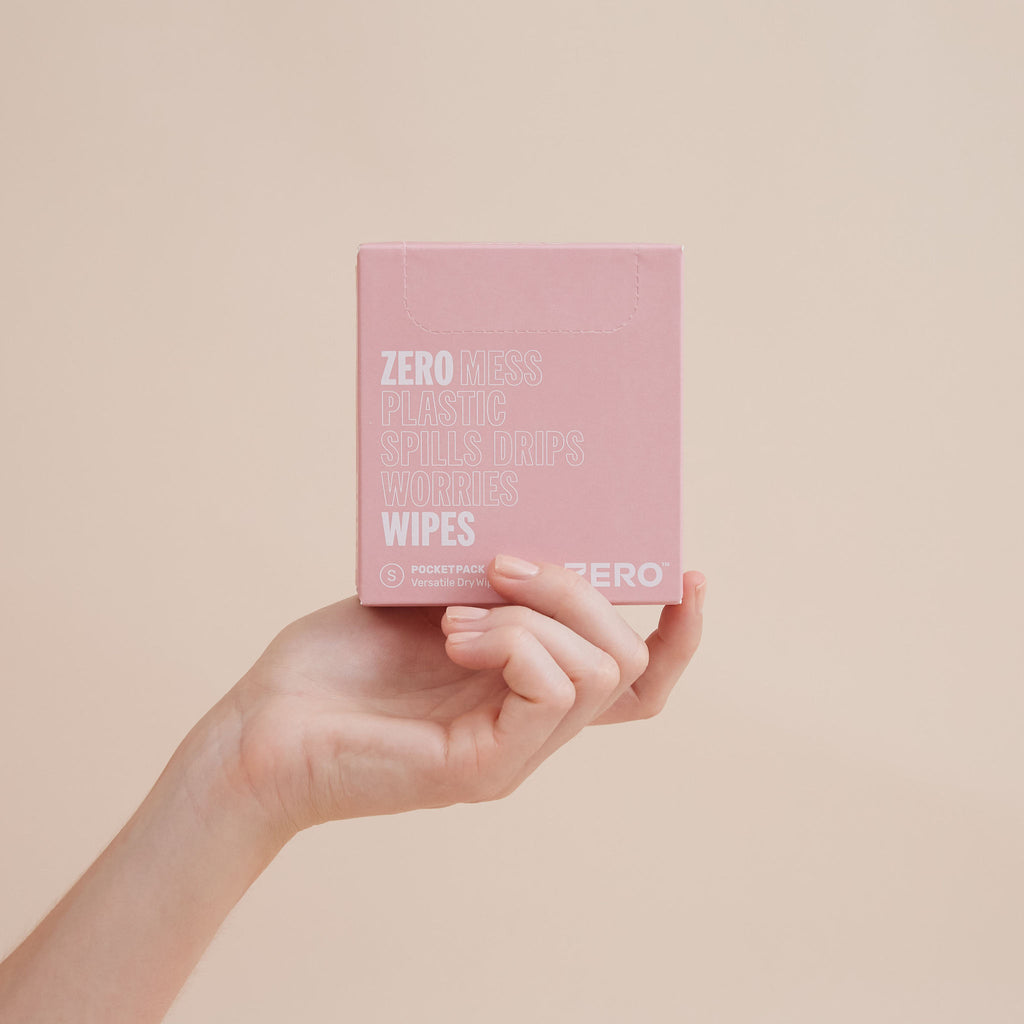 Our commitment to people and planet is embedded into our business model and our everyday decision making.
STARTING FROM ZERO
We scrutinize every stage of our product life cycle so that, while solving global problems, we don't create more. By formalising our ESG approach and communicating it to our customers and investors we're setting the standard now for the company of the future.
THE FUTURE OF FMCG & MANUFACTURING
Climate change is the biggest challenge humanity currently faces and we will continue to meet this crisis at more disastrous levels for generations to come unless we make immediate, radical alterations to the ways we produce and consume.
We believe delay is the new denial in the race to protect our planet, and we're not alone. Customers are more aware of the environmental impact of their purchases than ever – and they, too, are demanding a revolution.
Lasting, impactful change must be made from the ground up, and we are incentivised by the current urgency to establish world-class green manufacturing practices, shaking up the Fast Moving Consumer Goods market everywhere from design to materials and methods of distribution. 
The ZERO brand is setting the new standard for manufacturing, striving for utmost operational excellence in this era of unprecedented change.
THE NORTH STAR FOR THE ZERO BRAND CAN BE SAID IN A FEW WORDS: What, Why, How?
Our Why: Zero impact childhoods. To radically reduce a child's environmental footprint.
Our What: We create intuitive, design-led children's products that solve global environmental problems.
Our How: We engineer children's products to eliminate plastic waste and reduce environmental impact at every stage.
Here is the code of conduct we live by:
Be responsible:
Be rigorous in material selection at the beginning of the process

Take ownership for the whole product life cycle

Create materials and products with the aim that all return to dirt at end-of-life

Where possible, meaningfully repurpose existing industry bio-waste in our products to circumvent landfill
Be accountable:
Don't waste time – maximise each minute.

Our resources are limited. We use lean operating processes that keep the business focused on the most important things that will achieve maximum impact

Measure and report on the impact we have on the environment and our community

Be accountable even when no-one is looking
Be thoughtful:
Prioritise the wellbeing of our community, as it has a flow-on effect for the planet

Design the future – thinking ahead with a goal in mind in everything we do
Be transparent:
Commit to open source transparency with our customers
Here's what we believe.
We believe if nothing changes, nothing changes.
While we believe in the power of big ideas and meaningful dialogue, we've also got to start turning strategy into real world action.
ZERO is rewriting the script – solving the single-use plastics problem for parents with products that make it possible to raise a child with zero impact.
We believe in doing the right thing even when it's hard.
Knowing the right thing is easy, living it out is the hard part. We promise to keep it real and face the facts. To always tell the truth, to hold ourselves accountable, own up to our mistakes and use them as opportunities to make ourselves better for you. To bring you climate solutions, not more problems.
We believe the plastics problem is real and solvable.
We've made it our mission to help solve the plastics problem. By harnessing renewable energy sources, the best emerging tech and innovative manufacturing techniques, we're leading a radical shift towards a plastic-free future.
We believe a better future starts now.
The easiest way to build a brighter future? Start investing in it now. We've got ambitious visions of a plastic-free world – one our kids, and their kids, can be proud of – and it starts now.
OUR IMPACT PILLARS: 2025 GOALS
Because we're a new company, we have an opportunity to Start from Zero. Launching with a clean slate enables us to reinvent and innovate at each stage to minimise our impact.
Underpinning each pillar is our transparency policy. Good, bad or ugly, we're committed to understanding the true impact our company has on people and planet: 
(Target Activities by EOY 2025 are published internally for all goals and reviewed annually.)
01: Materials
Deforestation is one of the biggest environmental threats to our planet. By veering away from materials and suppliers that practice deforestation methods, we're doing our part to ensure that it's not continuing on our watch. Speaking of materials, our products are 100% plant-based (packaging included), meaning we minimise greenhouse gas emissions in both production and in decomposition.
Eventually, we'll manufacture (and, in the longer term, vertically farm) true circular material for all products, with soil as the final state.
02: Waste
The ZERO brands product development process will 'design out' non-recyclable, non-biodegradable and non-compostable landfill waste – ultimately delivering all materials to compost.
We'll circumvent bio-waste from existing plant-based agricultural industries (with minimal or no environmental impact) to maximise the use of existing resources, rather than sourcing from new.
We don't have time to waste. We've made a conscious effort to foster a culture that prioritises deep thinking and strategy to enable us to align teams, make better decisions, set clear goals, and execute right the first time.
03: Energy & Emissions
It's simple: We're for renewable energy.
We'll utilise renewable energy for all production, and generate renewables for on-site use. We aim to be a closed system so all resources are reused, and our material selection aids in this endeavour. For example, the PLA we use breaks down to water and C02, which we plan to capture and re-use in our factory.
We'll collaborate with global thought leaders to make data-based decisions on material emissions and partner with freight suppliers who use electric capabilities, or are transitioning to electric. And by manufacturing in the company of consumption, we're removing sea and air freight energy and emissions impacts.
04: Water & Chemicals
Clean water is one of the world's most precious – and endangered – resources. It's preservation is imperative. We will minimise and reduce water use throughout material and product development, as well as on-site through water capture and efficiency planning. We'll start also harnessing natural disinfectants across the board that won't impact water run-off quality and utilise plant-based materials grown organically, along with low water usage crops. We're also setting up a lab to test aeroponically grown raw materials, with a long-term view to ensure we reduce our agricultural footprint.
05: Human Impact
We are accountable for the impact we have on the environment and our community.
And that community consists of our team and investors, our customers, their families and carers and the wider community who aren't our customers. By developing products that minimise landfill waste, carbon emissions and deforestation, we're hoping to have a positive impact on more than just our customers.
We have high standards at ZERO and we hire exceptional people who have a genuine interested in making this company a success. We are also continually assessing the genuine ambition and alignment of our investors to a net zero future. Our team are passionate, genuinely interested in circumventing our environmental crisis and climate change. We believe in the diversity of people, culture and ideas in order to solve these challenges.
6: Traceability & accountability
As a company we strive to behave ethically and responsibly from end-to-end.
We're creating a robust reporting infrastructure using Global Reporting Initiatives to monitor our performance and ensure accountability for our continuous improvement.
We're also engage independent, third-party assessors to undertake life cycle assessments on our products – from the raw materials to our customer's hands, for validation and authentication.
In the near term, we will continue to engage external providers to monitor our suppliers for management, ethics, integrity and employee wellbeing. And in the long term, we'll employ vertical manufacturing for material true traceability.
OUR 5 STEP CIRCULAR PROCESS FOR CONTINUOUS IMPROVEMENT 
01: Set Goals
Create benchmarks and set goals using OKRs, including broad and aspirational goals with "sub-goals" to be achieved in shorter time frames.
02: Develop Roadmap
Develop roadmap and framework across whole business with action plans to achieving future state.
03: Monitor and Action
Monitor goals, KPIs and action plans, and analyse gaps to achieving our future state, and either maintain, improve or optimise. Consider what our goal drivers are when deciding when and how to communicate goals externally.
04: Report
Communicate ESG strategy to stakeholders while demonstrating alignment to business objectives. Highlight ESG policies and programs already in place. Share company-specific ESG goals and metrics. Evaluate progress and engagements in key areas.
05: Review and Assess 
Set up an internal team to identify and evaluate risks, opportunities and performance. Assess financial and brand impacts alongside environmental and social.
PRODUCT LIFECYCLE
To be both sustainable and affordable, we need to think big. A sustainable business model works at a small scale, but most consumers are priced out of the equation. So in order to make a massproduced product with a real shot at zero-carbon impact, we need to apply innovation at every stage of the game – from supply chain, to manufacturing, right down to the way we run our organisation.
We score total net impact against these four phases:
Material source
Manufacturing
Freight & Distribution
End of Life
We will continue to publish our thinking here.